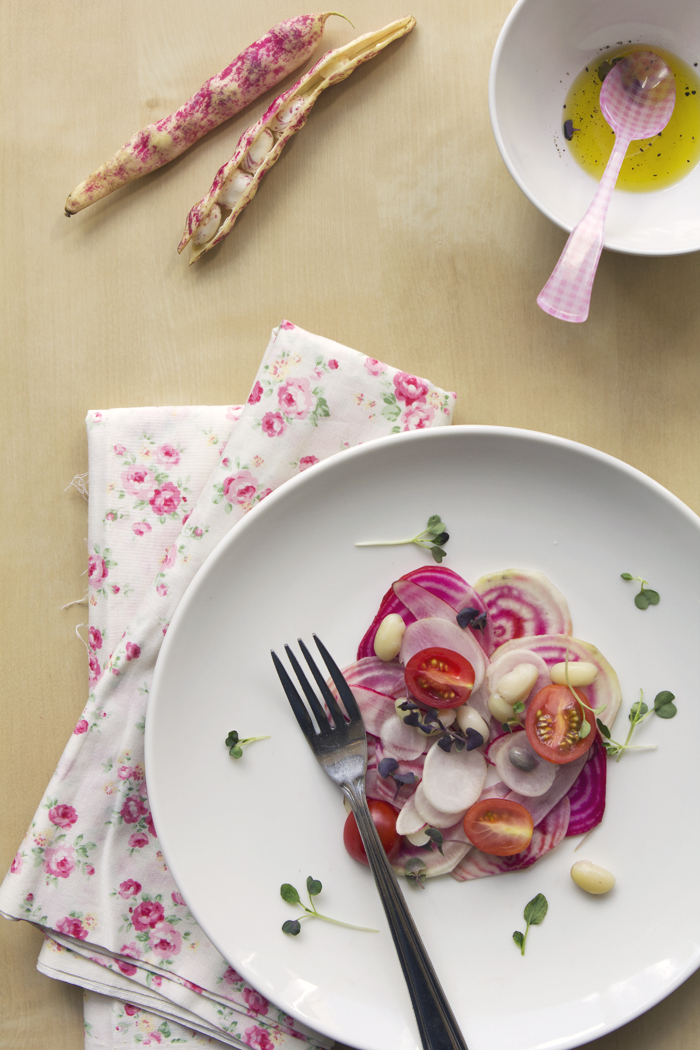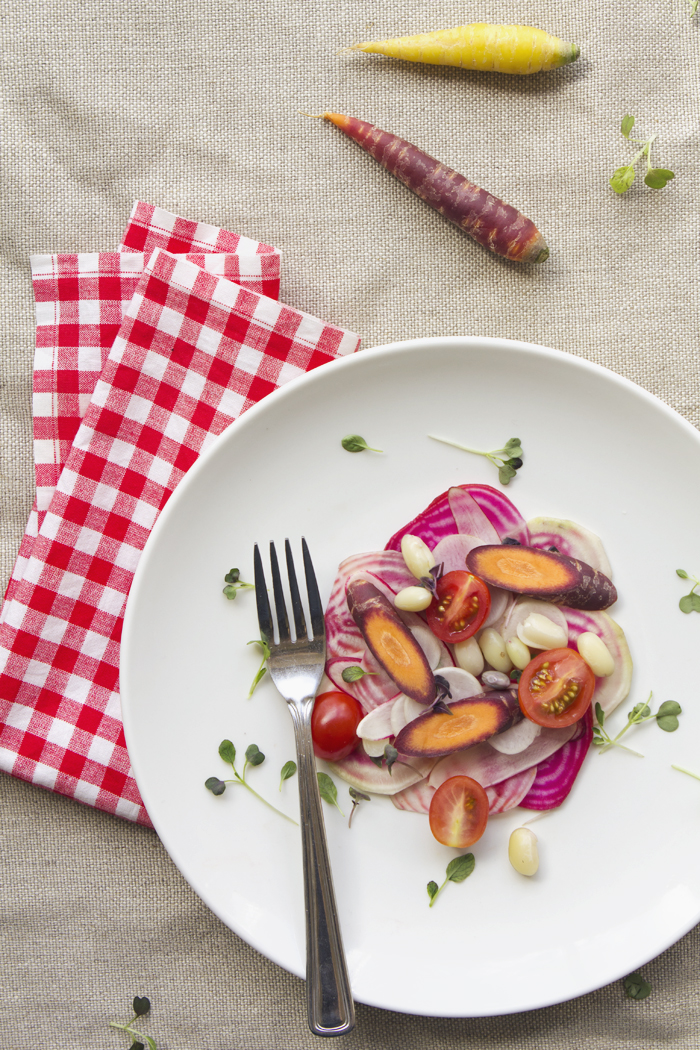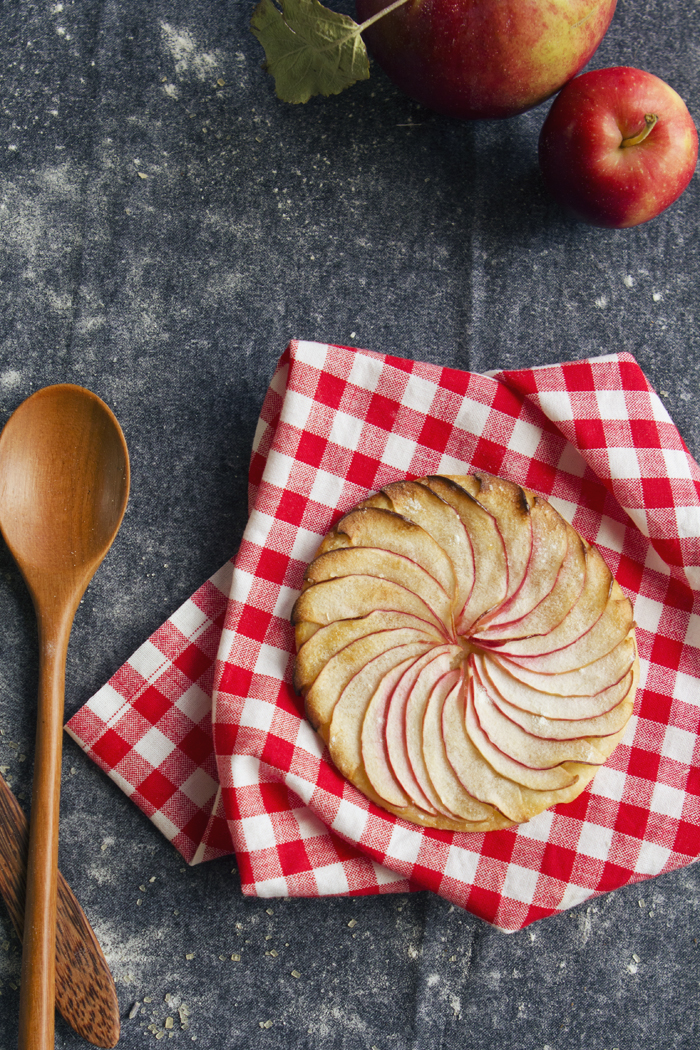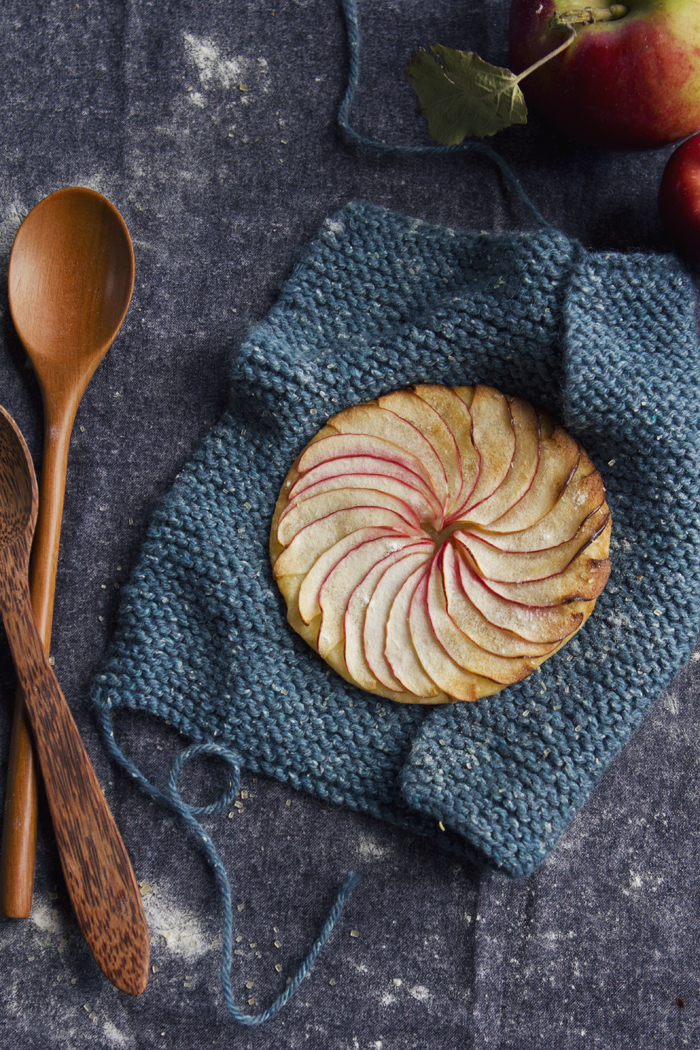 The hardest part of Sunday's food photography and styling workshop was for me to think outside of the box. As a graphic designer (and self diagnosed OCD) I have a compulsion to keep everything consistent, aligned and proportional. I would never crop the side of a plate and always try to fit everything perfectly in the frame. It was very difficult for me to let go at first. "Do you always crop the side of the plate?" "But you wouldn't eat a salad with a spoon, would you put that in the shot?" or "you won't eat the stem on that cherry tomato in your salad" were questions the annoying student in the class kept asking. That student was me.
I wanted to get the most out of this workshop so I asked a lot of questions. Looking back, I probably should have done more research beforehand and studied more photos to get the most out of Béa's experience and knowledge. We had a quick demonstration then it was time to assemble our dishes to photograph… oh no. I made a pretty salad but I was heavily influenced on Bea's that she demonstrated with… I didn't know anything else. Though the photos came out well, I knew I had to figure out my own direction. I experimented more and headed in a different direction with the afternoon exercise, with a darker, more rustic style.
Though I wish I had more time to pick at her brain, I really enjoyed this workshop with Béatrice. I found out she is very kind and down to earth while we all chit-chatted over a delicious lunch. The day flew by way too fast.
Thank you to La Tartine Gourmande and Mayssam for organizing this workshop. It definitely lit the fire under my ass. Just what I needed.