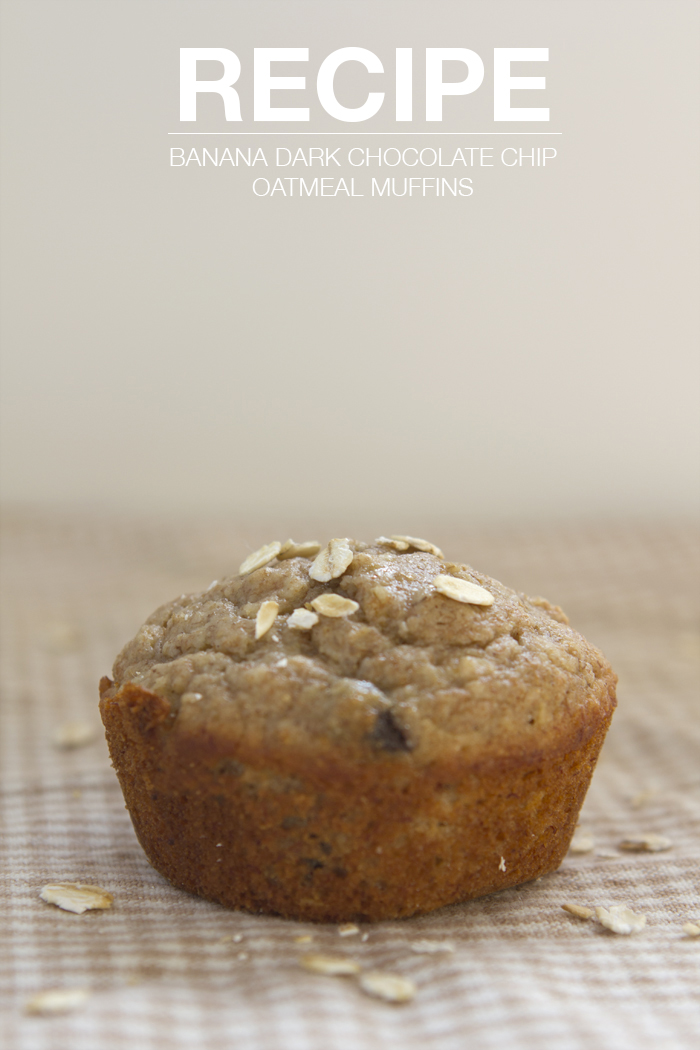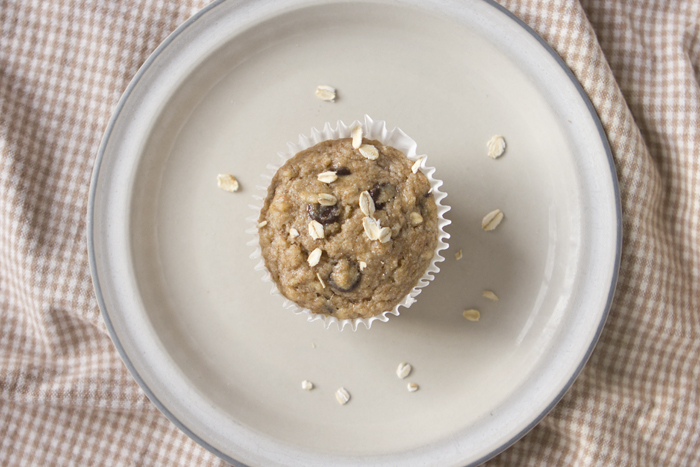 I have been making these muffins for a long time. I have the recipe just the way I like it and it is my go-to desert recipe that I make for lunches for the week. I don't feel too guilty about eating these – as opposed to stuffing my face with decadent delicious fatty cupcakes [Mmmmm fatty cupcakes] Sometimes I also add walnuts and I think cranberries would be good in there too. And if I'm in an extra chocolate-y mood, I will throw a tablespoon of cocoa powder in there too.
BANANA DARK CHOCOLATE OATMEAL MUFFINS
[makes 10 muffins]
Ingredients
1/2 cup rolled oats
1/2 cup soy milk
1 cup whole wheat flour
1/4 cup cane sugar
2 1/2 tsp baking powder
1/2 tsp baking soda
1/2 tsp salt
1/4 tsp cinnamon
1/8 tsp nutmeg
1/4 cup coconut oil, melted
1 egg
1 tsp vanilla
1 cup bananas mashed (2-3)
1/4 cup dark chocolate chips (or more…)
Instructions
Combine oats and milk. Set aside.
In a large bowl, mix flour, sugar, salt, baking powder, baking soda, cinnamon and nutmeg.
To soaked mixture, add melted coconut oil, eggs, vanilla and bananas.
Add wet mixture and chocolate chips to dry ingredients and stir only until flour is moistened.
Fill greased muffin cups and bake at 375 degrees F for 20 minutes. [I bake mine for about 18-19]
Makes 10 muffins.